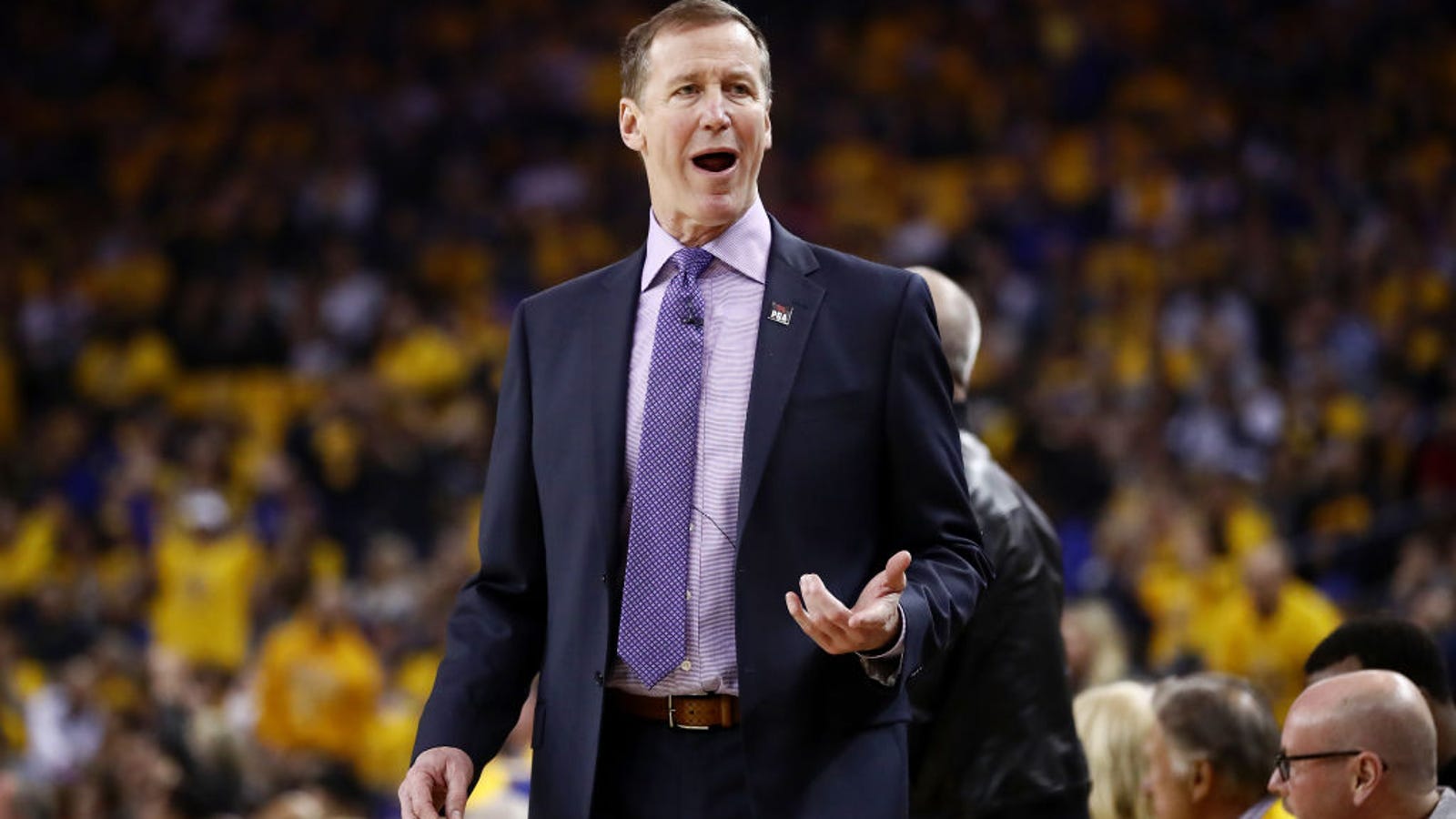 There is no great shame in the Golden State Warriors and Steps Conference final shakes out of the season. But if there is one thing that should be the way they are, [Stephen Curry]
At this point, basically everyone in the galaxy understands that the deadliest thing one can encounter on a basketball court. There is no surviving it, and the story of the NBA teams is desperately trying to escape or mitigate that particular brand of doom. But last night, the Blazers just … didn't even try? Seven of them were uncontested.
As my colleague Chris pointed out in the post, they are the only way to get their hands on their hair. the cleanest possible looks at the basket. There's no way to really stop Steph Curry, but this is not any way to try:
After the game, Blazers head coach Terry Stotts was asked, very politely, of, say, trapping Curry every now and then for the ball out of his hands. Stott responded to the question by snippily reminding everyone That Houston's trapping scheme did not do halloween much good When Curry Destroyed Them in the second half of Game 6 of the conference semis
Okay, fair enough. But also: Come on, man! Yes, Steph Curry is very hard to stop, and that is a little weakness. Curious also, with the 33-point explosion of the second, half of the explosion. That 33-point run was so remarkable in part because it was a half-point, and in every game.
The Blazers don't stand for a chance in the series. But that doesn't mean Scott should just be throw his hands up and not even try. It's the Western Conference Finals, man. You've got to have a plan.
Source link