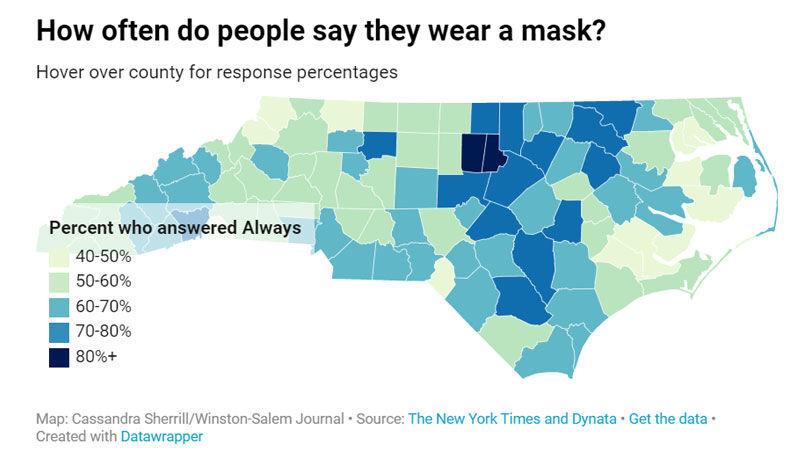 The New York Times recently released self-reported data on mask use. The data comes from online interviews commissioned by The Times by the global data and research company Dynata. Dynata has collected about 250,000 survey responses since July 2. By July 14, and county-level assessments had been made.
Each participant was asked, "How often do you wear a mask in public when you expect to be within six feet of another person?" Possible answers were "Always," "Often," "Sometimes," "Rarely," and "Never."
Paradise Cooper issued an executive order that took effect on June 26th. And obliged NC residents to wear masks in public.
According to The Times, this methodology is used to translate raw survey responses into county-level estimates: "Survey data were estimated by age and gender, and the location of survey respondents was approximate by their zip codes. The mask wear for each census point was then calculated by taking the weighted average of the 200 closest responses, and the average weight was higher in the closest responses. These tract-level estimates were then summarized to the county level based on the population of each tract. "
Source link