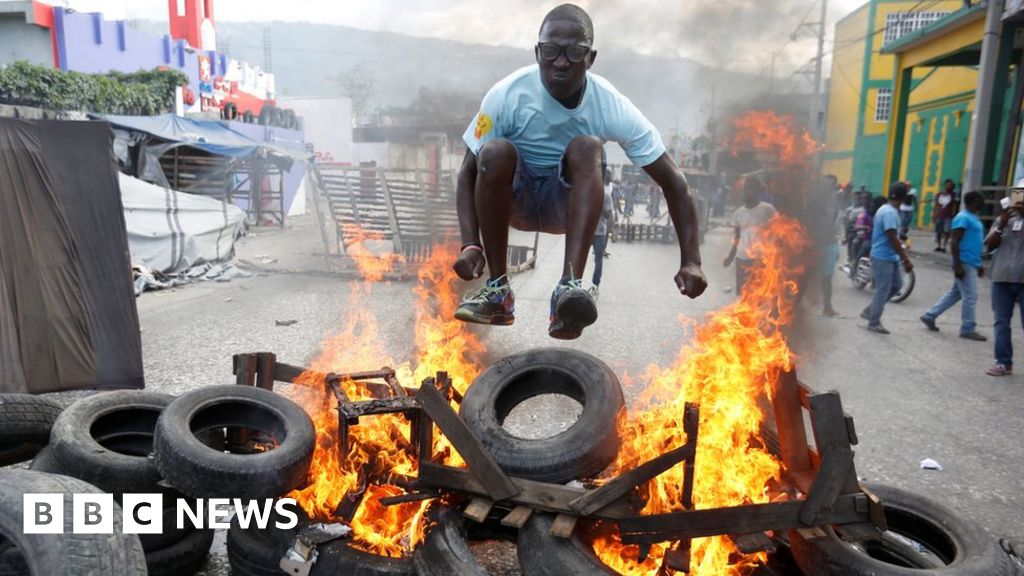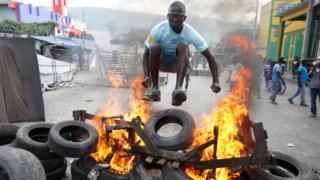 Opposition protesters in Haiti burned down tires and throw stones, urging President Jovenel Moise to resign
At least four people were killed and dozens injured in four protests at Port-au-Prince and others.
Many hate accuse Moise and other officials of corruption. Thousands have arrived on the streets this week
Troubles in several cities have forced mayors to cancel carnival celebrations in March. Initially.
J. Moise, from 201
7
The protest groups called for protest after the court report stating that officials and former ministers misappropriated Venezuelan loans to Haiti after 2008. t
The report also suggests that President Moise
Haiti is the poorest country in the Caribbean and 60% of the population lives on less than $ 2 (£ 1.53) per day