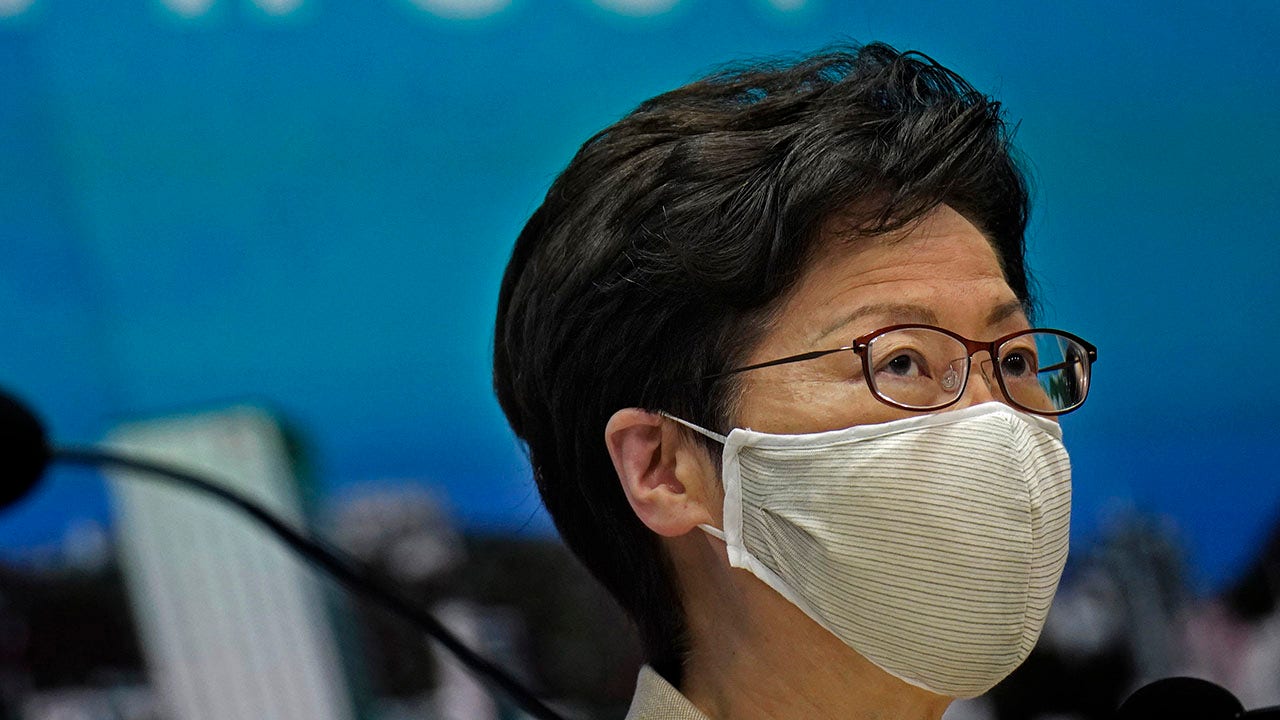 On Wednesday, Hong Kong adopted the "toughest" measures to stop the spread of coronavirus, as CEO Carrie Lam warned of a possible "large-scale" outbreak.
The city still uses face masks, banned dinner services in restaurants and public gatherings of more than two people as the number of cases increases. Gyms, bars and lounges were also not closed.
"We are on the brink of a large-scale community outbreak that could lead to the collapse of our hospital system and be costly, especially for the elderly," Lam said in a video Tuesday.
Although there were an average of 10 new cases a day in the city less than a month ago and he was able to avoid blocking due to travel restrictions from China and contact tracking, health officials reported a record 1
45 cases on Monday and 106 on Tuesday. BBC News reports that the city often reports more than 100 cases a day.
CORONAVIRUS SURGE MUST STOP HONG KONG DISNEIL ON WEEKLY AFTER RECURRENCE
"I appeal to you in strict accordance with the measures of social isolation and stay at home for as long as possible," Lam added. "If we are united and work together, we can stifle this epidemic again." She added that the central government is working to help Hong Kong improve its testing capabilities.
The increase in the number of cases coincided with the easing of restrictions on social isolation. Jin Dongyan, a professor at the University of Hong Kong, speculated whether the "border procedures" led to the spike in the cases.
"Probably because there were some shortcomings in border procedures in Hong Kong, and some patients from abroad were able to bring the virus to the communities that were currently transmitting the virus," Jin told the Global Times earlier this month.
Click HERE to complete CORONAVIRUS
According to the BBC and CNBC, Hong Kong reported 2,884 cases and 23 deaths.
Source link