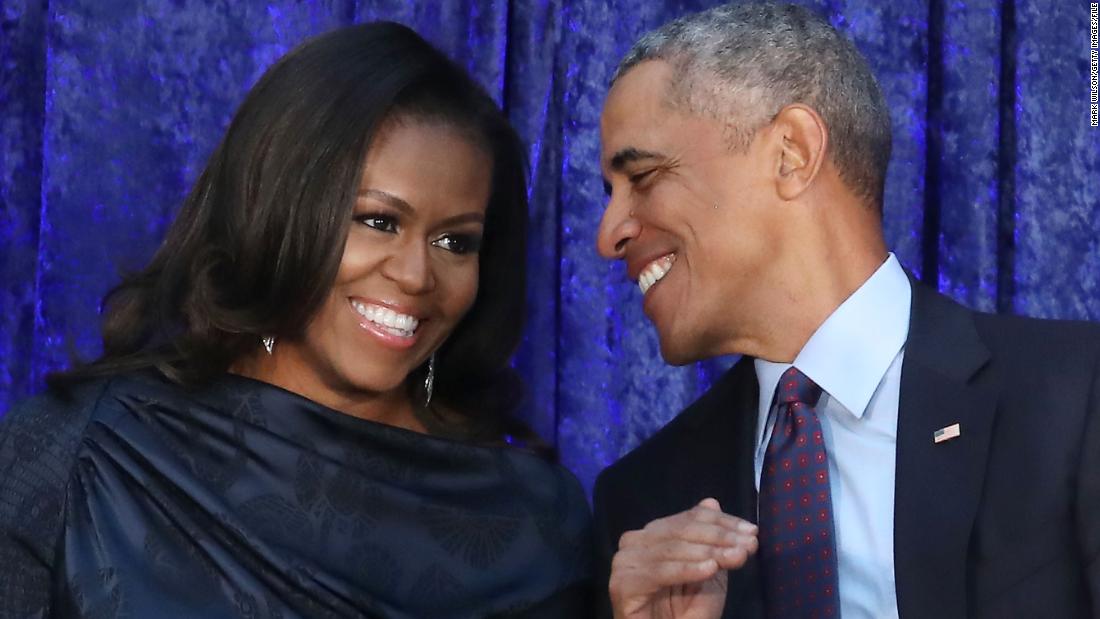 During a 49-minute episode released Wednesday, the former first lady and first U.S. black president discussed the importance of defending social justice after George Floyd's death, the younger generation's political activism, and the family. Obama, both of whom earned law degrees from Harvard University, also stressed that the perspective they gained from their experience affected their passion for political advocacy in their communities.
Barack Obama, who was the first African-American to announce the Harvard Law Review, said his education at Harvard gave him "authority and security" to work in organizing the community.
"I think when I got into school, I realized that if I chased after my own success, I would somehow end up being alone and unhappy," he said. "And that's why I finished organizing the community and doing my job, because when I thought about how I wanted to spend my life, I saw what those civil rights workers did … And freedom marchers And I thought, you know, it looks like hard work, but never seems lonely. It seems like hard and risky work, but it never seems like selfish, isolated, pointless work. "
He later said: "So, but what Harvard̵
7;s education gave me, the real ticket I resold was not to hunt for as much money as I wanted. What I bought was enough credentials and security to make a mistake. "all I wanted to do was working in the neighborhood, getting involved in politics," the former president said, "knowing that I had enough floor under me, I'll be fine."
Growing up in south Chicago, Michelle Obama discussed working as a junior attorney at Sidley Austin, the city's law firm, and the loneliness she felt while exploring the neighborhood from which she originated.
"I was on the track. I checked the boxes. Because I was doing what I thought and thought I had to do because I was a poor kid. So I didn't feel like I had a chance to just run away and do other things," she said. I also had a limited vision of what I could be because schools don't show you the world, they just show you a lot of careers. But I came to learn the same thing you learned while working on the 47th floor. that fancy law firm that makes all the money that felt lonely. "
She continued, "And it felt isolated. And you know, from my office I had a great view of the southeast side of the city," she said. "I saw the lake and I saw all the neighborhoods I come from. I never felt further away from that neighborhood than when I sat in that office working on briefs and cases that had nothing to do with anyone who helped. A wider group of people outside of me itself ".
After graduating from college and before going to law school, Barack Obama worked as a community organizer and helped register people to vote for Chicago's South Side. Michelle Obama became an assistant commissioner for urban planning and development and later served as executive director of the Chicago Allied Branch, a nonprofit organization that involves young people in public leadership.
Speaking about young people and the government, Michelle Obama said she had hope when looking at young people, but was worried that she often heard "too many young people who doubt whether the vote is worth the policy."
"Well, partly because they were told. There is a message every day that the government is not working," Barack Obama replied. "They take it for granted what the current government has done in the past … in a sense, we're still living off the investments made by that biggest generation."
The former first lady joked that some young people know more about the grains they eat than about what the government does because the government doesn't have a marketing budget. They both agreed that there seemed to be a time when young people understood what was going on in government when it was not working, and Barack Obama added, "So now we are getting a good lesson."
He later added: "The danger of this generation is that they become too deeply cynical in government. Not realizing that all power lies in whether we all make decisions together," he said.
"They're just certain things you have to do together because they're too big, they're too expensive," the coronavirus pandemic and building infrastructure noted.
But at the end of the day, the former president said, "I think people will do the right thing."
Source link