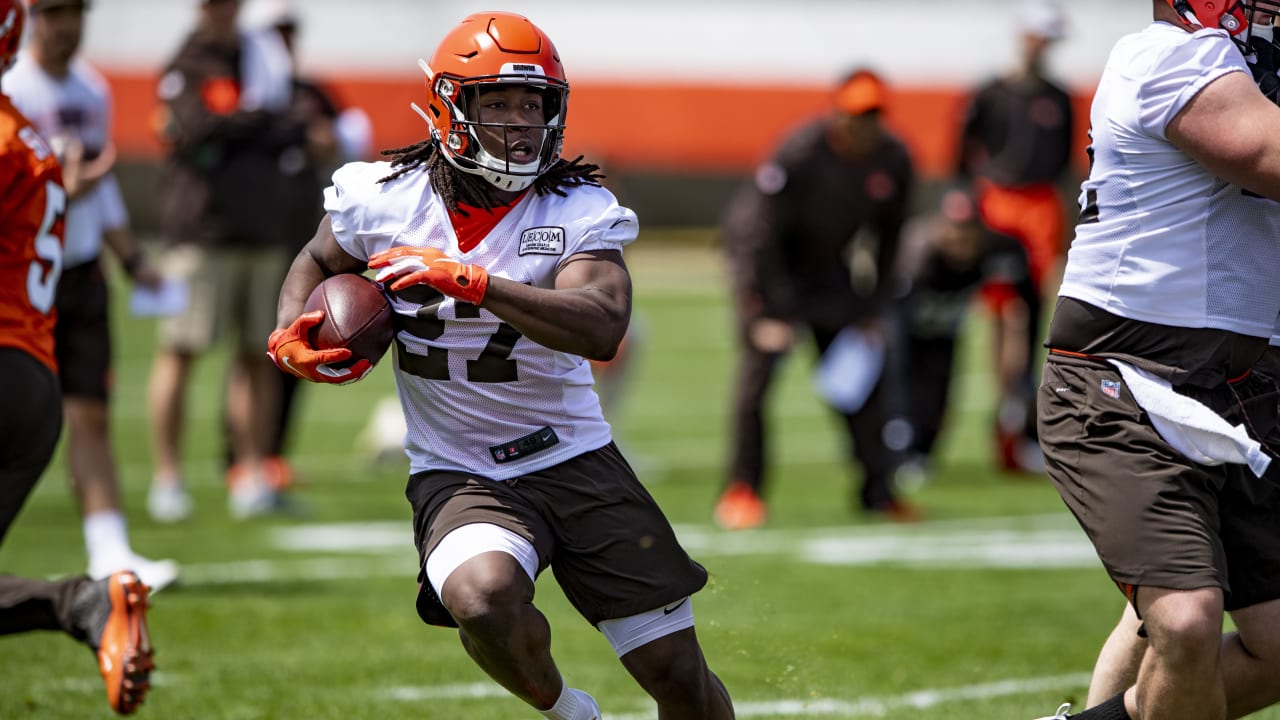 2. Antonio Callaway looks sharp
Baker Mayfield said it himself Wednesday: You can tell Callaway has spent the offseason trying to become a better receiver. Callaway looks quick, he is coming to be better. They are stood out at the time they are …
"I think I can speak for a few We've been very pleasantly and very happy, "Mayfield said of Callaway. That's very exciting to see you. That's the great thing to do. now important part. Competition brings out the best in them and Callaway is doing that. "
3. Things are different under Freddie Kitchens
Kitchens does not accept sub-performances. Practice will end when it ends in Kitchens, who is out to lead a winning team, not just an exciting team. He's also focused on the team aspect of it. Point in case: Receiver Derrick Willies and cornerback Lenzy Pipkins got into a rare OTAs physical altercation Wednesday and had to be separated. As they walked their own ways off the field, they are all going to talk about it. It's clear that Kitchens is focused on cultivating a team-of-the-environment.
Source link