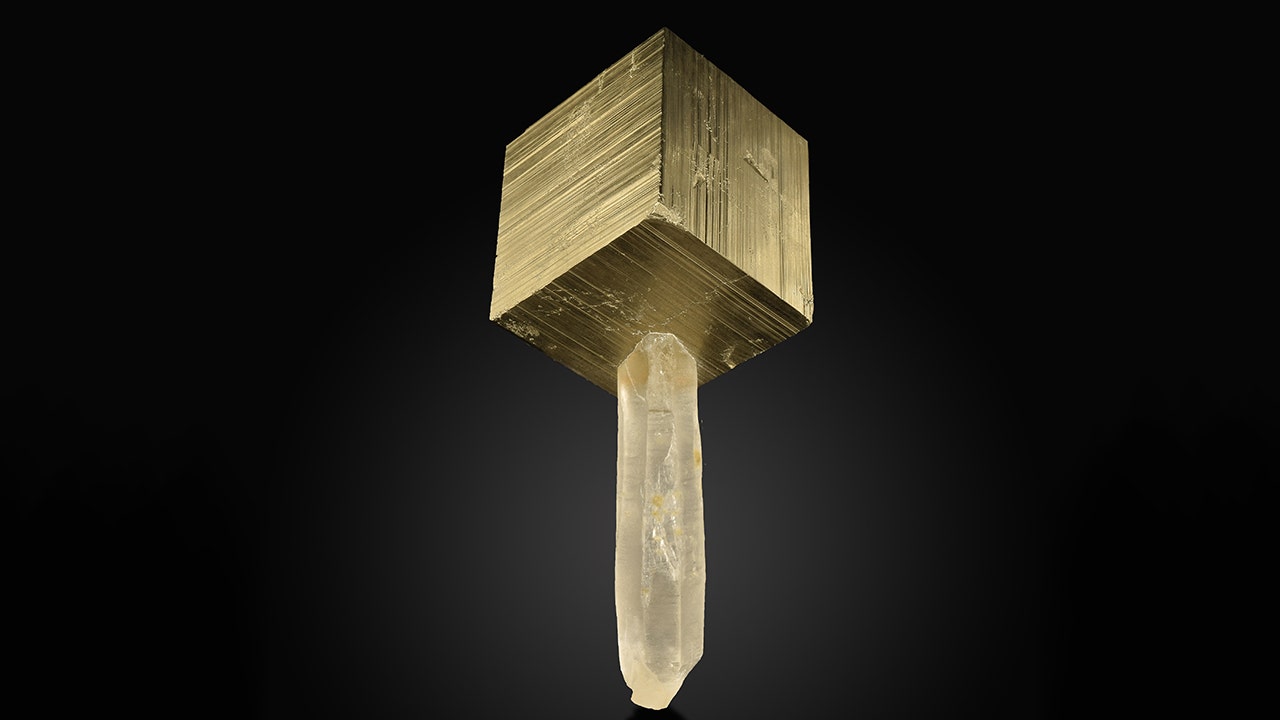 Researchers at the University of Minnesota have found a way to make "stupid gold" more attractive.
According to a new study, they made it magnetic.
"Most people who know about magnetism would probably say that it is impossible to electrically convert non-magnetic material to magnetic," Chris Leighton, a leading researcher at the university, said in a university statement. "But when we looked a little deeper, we saw a possible path and made it happen."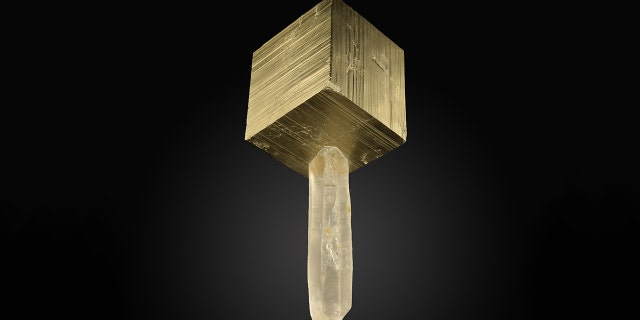 SCIENTISTS NEW DISCLOSURE ACCORDING TO 19TH MEDICAL THEORIES
The study appeared in the peer-reviewed journal Science Advances on Wednesday.
According to the U.S. Geological Survey, "stupid gold," an inexpensive substance also known as pyrite, is often found in quartz veins and is used primarily in the production of sulfuric acid in industry.
The University of Minnesota team has been exploring ways to make new types of solar cells from sulfur and ferrous sulfide materials, Leighton said. And they had begun to look for ways to use electric voltage to control magnetism.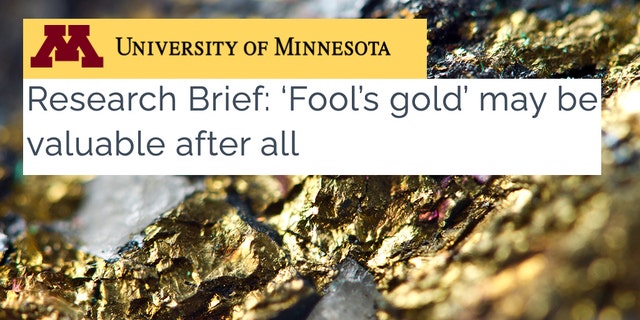 SCIENTISTS RACE TO ALLOW OBJECTS TO LIGHT
"At some point, we realized that we should combine these two lines of research, and it paid off," he said.
The result is the first time that, according to the university, scientists have been able to take non-magnetic material and turn it into magnetic.
They used a process called "electrolyte separation" – using a solution rich in electrolytes "comparable to Gatorade" and small applications of electric volts to move around the molecules and make the material magnetic.
"We were surprised it worked," Leighton said.
"By applying voltage, we basically pour electrons into matter," he explained. "It turns out, if you get a high enough concentration of electrons, the material wants to become ferromagnetic (potential magnets) by itself, which we've been able to understand with theory."
And the technique could have even more applications.
Click here to find the FOX NEWS APP
"It has a lot of potential," Leighton said. "By doing this with ferrous sulfide, we think we can do the same with other materials."
Source link