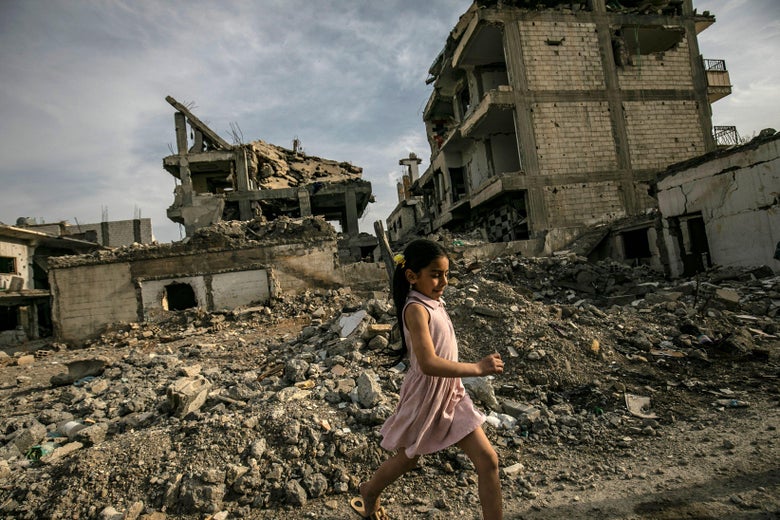 Confusion and mixed signals have characterized the last couple of days when it comes to increasing tension between the US and Iran. The New York Times announced on Monday that the White House reviewed the updated military plans prepared by Patrick Shanahan, Secretary of Defense, to deploy up to 120,000 US troops to the Middle East if Iran were to attack US forces or renew its work on nuclear weapons. In this case, the "White House" stands for National Security Adviser John Bolton, who commissioned the upgrade and led the recent US press campaign against Iran (and several other countries). The Times noted that "it is unclear whether the president was informed of the number of troops or other information".
On Tuesday, President Donald Trump dismissed the report as "counterfeit news", saying that troops were not sent in the works, but if the conflict disappeared, "we will send far more hell than 120,000. He reported that Short had questioned his counselor, who had a military approach to the crisis in Venezuela, and that Iran seems to be among the light of day as well. The short seems to still hope that the pressure campaign will lead to direct talks with Iranian leaders, as did North Korea's Kim Jong-un, while Bolton considers such a waste of time and has long sought to change the regime.
Regardless of Short's intentions, tension continues to develop. The US also pointed to Iran or its authorized fingers that four ships from the United Arab Emirates coast would be affected by the use of explosives last weekend, although Iran has given up its responsibilities and provided little information on the attacks. In a simpler way, Iran-backed Houthi rebels in Yemen took responsibility for drone attacks on Saudi Arabian oil on Tuesday.
The US has now ordered all irrelevant diplomatic staff from Iraq, pointing out the threats posed by Iranian-backed military forces. This threat also reported that the US this month moved to a strike group for the Gulf region.
However, there are also mixed signals here. British General Gen. Chris Ghika, Deputy Operational Deputy – US-led coalition fighting ISIS said Tuesday that Iranian-sponsored militias did not increase. "In Iraq and Syria, the United States and coalition forces pose a number of threats," Ghika said. "We're watching them all. Iranian-backed forces are clearly one of them, and I do not intend to go into its details, but there are a number of militia groups in Iraq and Syria, and we do not see much of a threat from many of them at this stage, "he said in consultation with Baghdad Pentagon journalists. (If you do not understand why the British general is one of the Pentagon journalists, remember that this was almost a year since the US Defense Department spokesman made the television.) A US Central Representative later said: and the credible threats identified by US and Allied intelligence on Iran-backed forces in the region.
The fact that these comments were received from the deputy commander of the ISIS mission also reminds that even if the US seems to be escalating into a new conflict, its previous conflicts are not resolved precisely.
Although ISIS, also known as its Arabic nickname Daesh, no longer has any physical control of the area, the Short wanted to withdraw US troops – it is still active. Ghika told reporters:
Daesh predicted the fall of his physical caliphate and reorganized himself into the cellular network, intending to notice major leaders, rural elders and military personnel to undermine security and stability in Iraq and Syria. Daesh fighters still seize security patrols, detonate the IED and abduct. Despite territorial failures, Daesh still has success. And its ideology still inspires people around the world: we saw it on Easter Sunday with devastating attacks in Sri Lanka. Last month, Daesh leader Baghdad first appeared on the Internet for five years, recognizing the loss of Baghuz, but Daesh's supporters continued their fight.
Experts believe that another 5,000 to 7,000 ISIS fighters are still in Iraq and continue to ambushes and kill civilians. On Tuesday, to show one example, Kurdish media reported that the ISIS cell ignited farmers' crops near the town of Makhmour, who refused to pay taxes to the group. The constant threat posed by ISIS is inappropriate for the Iranian hawks in Washington, as the Shiite armies warned by the US also fought against the group. He also reduces the short story of full victory: The President has recently said that US troops in the region are not fighting terrorism, but rather "monitoring" Iran.
Violence continues in Syria. The Syrian government and Russian military aircraft recently launched an air campaign campaign against the rebel Idlib province, sending thousands to the population. Three hospitals were disturbed last Saturday. Idlib is one of the last rebel regions – controlled by Hayat Tahrir al-Sham, a solid line group that has recently been associated with al-Qaida, and President Bashar al-Assad is hopelessly out of work. But a full-blown attack in a densely populated region that has escaped civilians moving from other regions can be a blood massage. In short, crediting called Assad and the Russians to exercise caution in Idlib's past and took credit for the killings. However, as Josh Rogin from the Washington Post says, Trump is currently focusing elsewhere.
It is right to discuss whether the US should continue to fight ISIS balances indefinitely, or what it can or should do to resolve a larger conflict in Syria. However, it should be noted that the President, who has spent many months fighting his advisers for his willingness to remove US troops in the Middle East, now seems to allow these advisers to create a situation where even more troops will be sent to a much more dangerous conflict. And they do it before the last conflict.